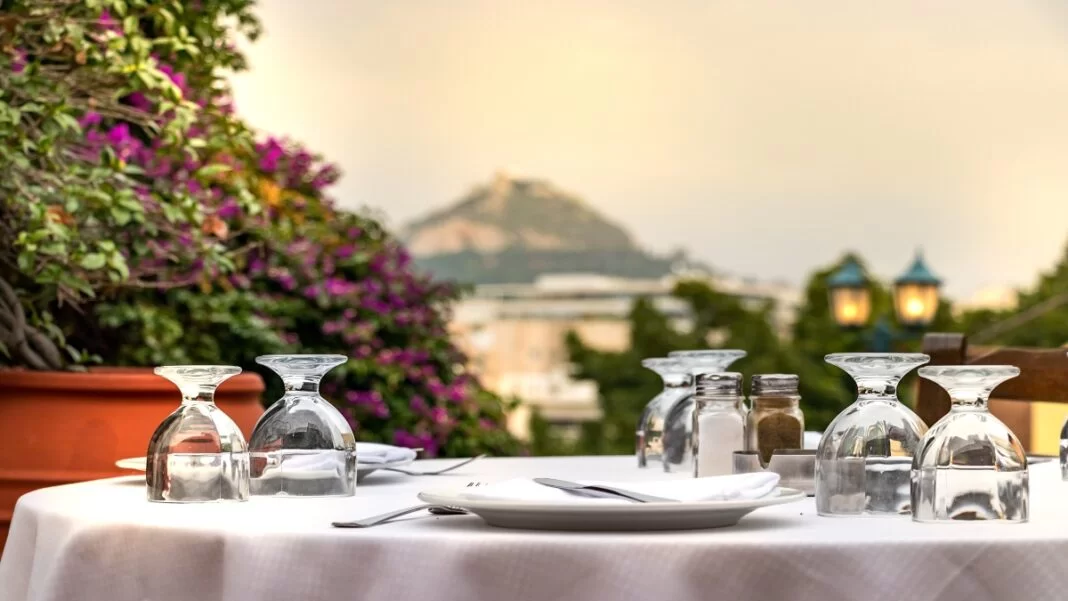 Greece is popular among tourists for its gastronomy as well, which is based on tradition and fine raw materials focusing on the Mediterranean food. Athens, as the capital of Greece, without a doubt worthily represents the Greek gastronomy, while its restaurants are being constantly updated, being now characterized as one of the most popular food capitals in Europe. So, the culinary scene and the food traditions are particularly rich, making Greece stand out in Europe and the entire world as well.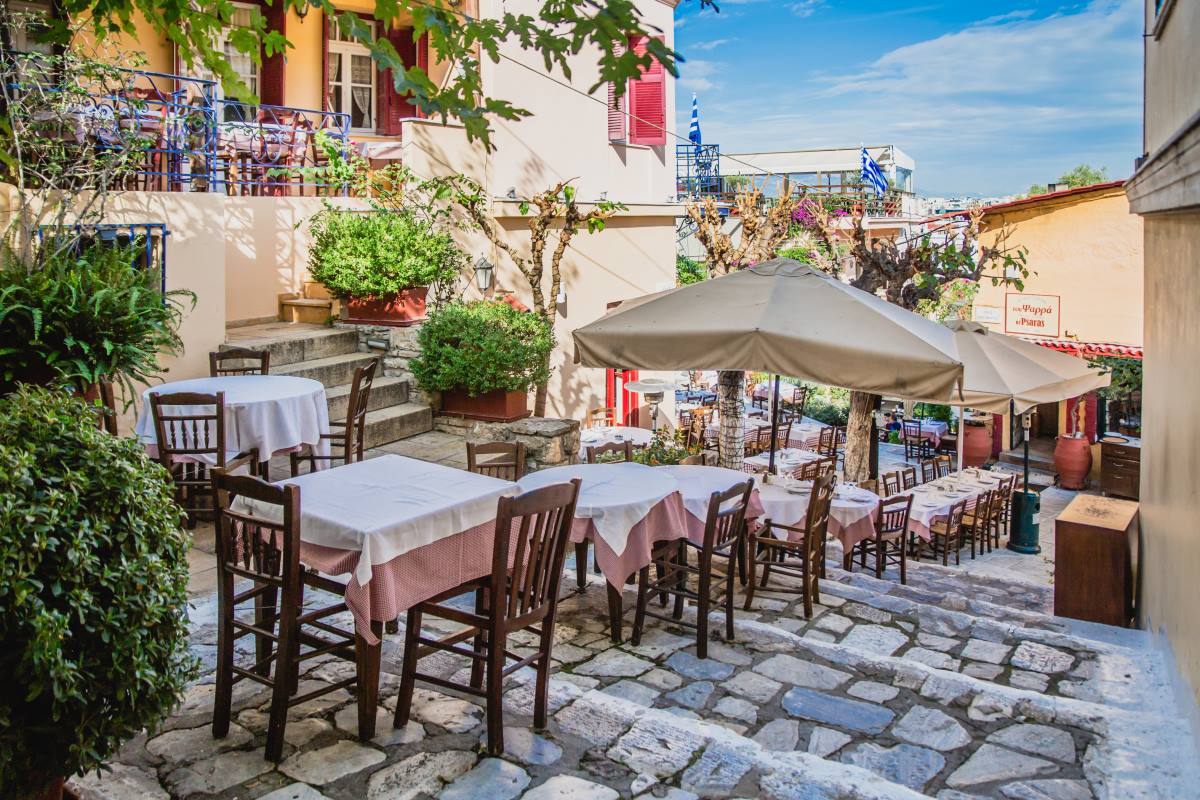 With fresh raw materials, Mediterranean tastes and with focus on simplicity, cleanness and taste as its main characteristics, the food has become a trademark for the city. And speaking of Greek cuisine and its products, a special mention should definitely be made to the olive oil that is one of the main foundations of the Greek cuisine. The city is surrounded by olive groves and you can try the high-quality olive oil in most of the dishes. The gastronomy of Athens also highlights the use of fresh, local ingredients, including herbs, vegetables and dairy products.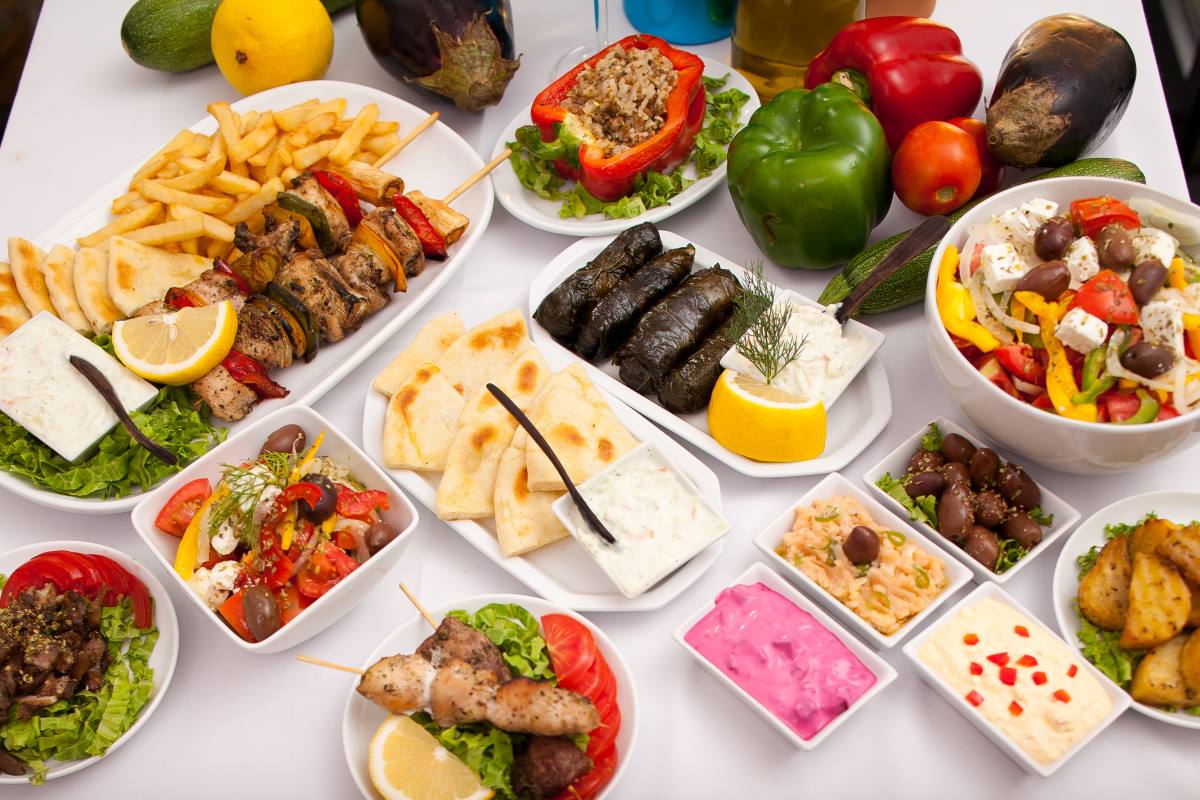 Starting from the rich tradition, the tidbits, the souvlaki, the classic and famous Greek dishes, fresh fish and seafood, as well as sweets, the Greek cuisine had already the ideal base to develop this tradition and boast its traditional side and its upgrade. Today, it has been transformed into the fine modern and creative Greek cuisine served in many restaurants in Athens.
In Athens, the food choices are numerous. Depending on your appetite and taste, you can choose among traditional taverns with cozy environment and familiar atmosphere serving authentic Greek cuisine, awarded restaurants serving modern Greek or even molecular cuisine, meze and ouzo restaurants to upgraded street food; the food scene in the city has nothing to envy when compared even to famous and large European cities.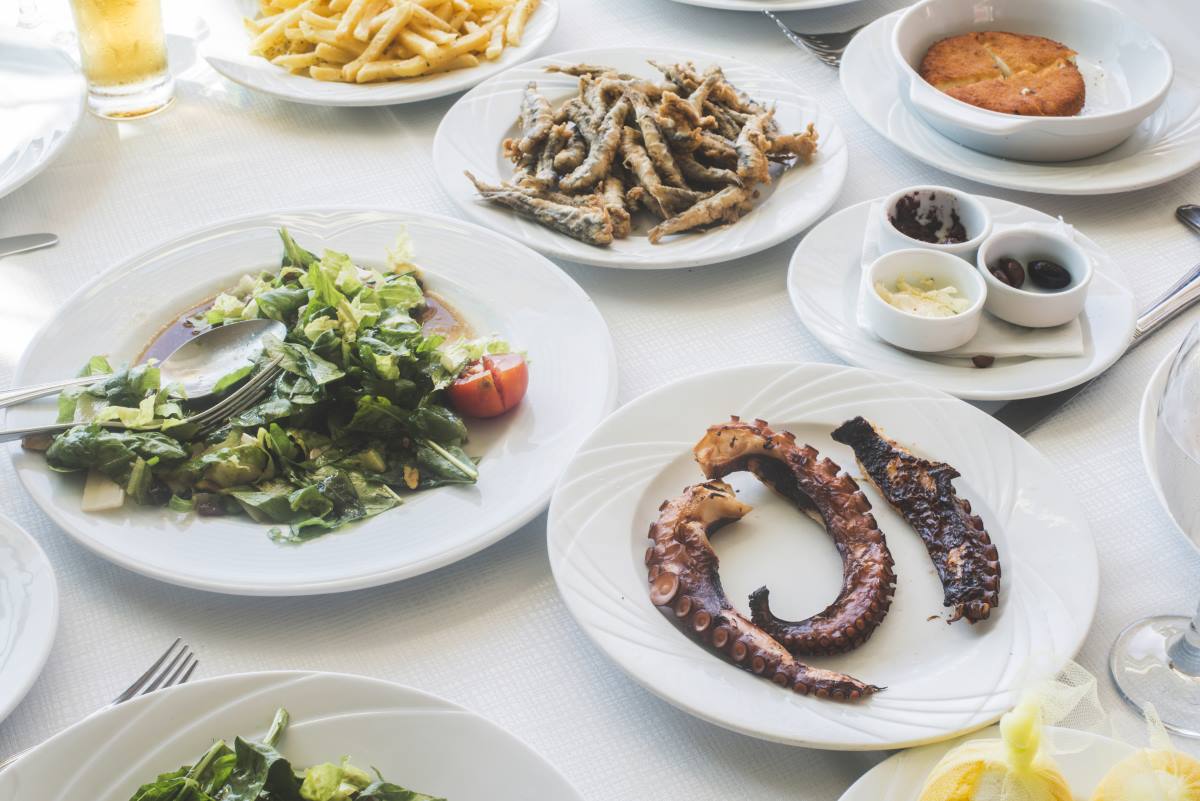 An exploration of the Athens gastronomy will definitely lead you to a culinary journey to the tastes of Greece, from traditional dishes to molecular cuisine and from fresh seafood to souvlaki. The Athenian cuisine, besides its tastes, is surrounded by the famous Greek hospitality, thus offering visitors an irresistible experience.
Today's culinary scene
Apart from the traditional taverns, the culinary culture of the city is also reflected in the vibrant historical food markets of Athens. Exploring the food markets such as Varvakeios Market and the Central Market is a true delight. Indulge in the vivid atmosphere, try local products and become familiar with the ingredients that are the base of Greek cuisine. Moreover, the participation in a food tour allows you to try a variety of dishes and gain knowledge about the city's gastronomic heritage. From tradition and markets, it leads to modern restaurants of European standards. Over the last years, Athens has experienced a gastronomic renaissance with a flourishing modern cuisine that blends traditional Greek tastes with innovative techniques and international influences.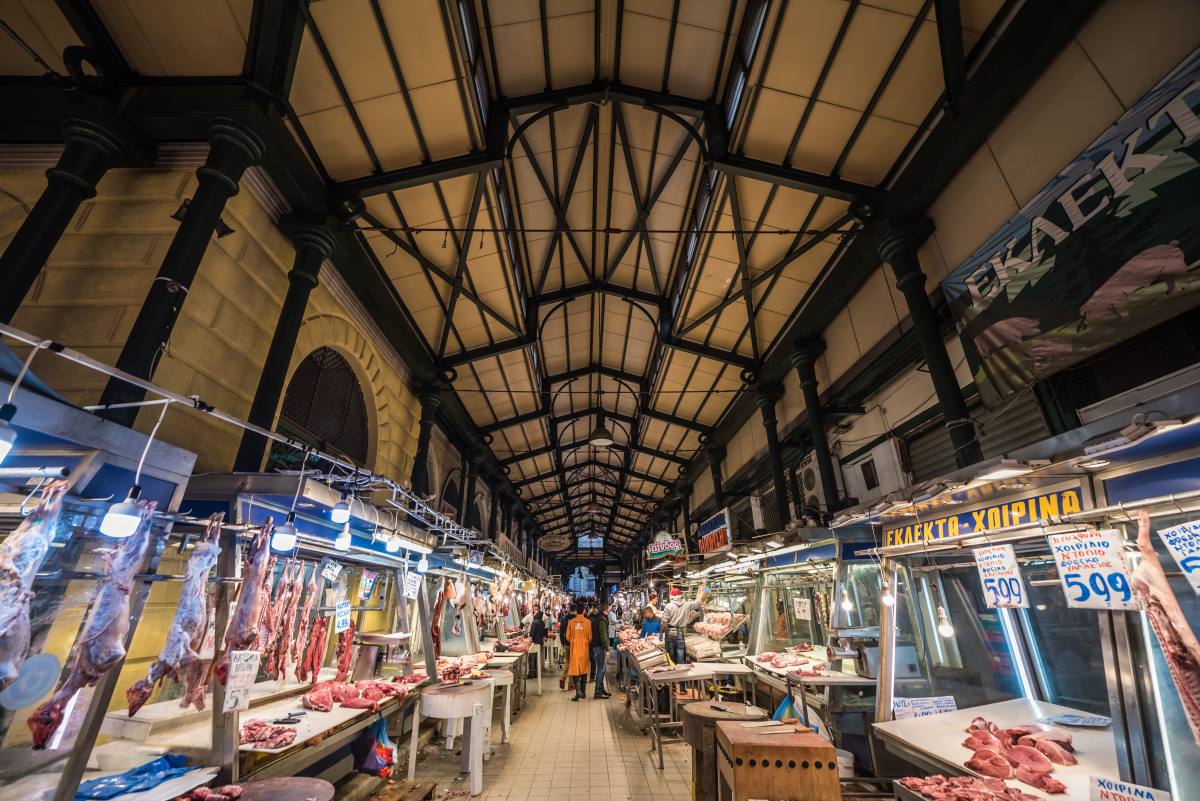 The modern culinary scene of Athens is a powerful and exciting combination of traditional tastes, modern techniques and universal influences. Whether you are seeking new tasteful experiences or explore wine routes or gourmet food markets, Athens offers a culinary experience that reflects the vibrant and evolving food culture of the city.
This contemporary culinary view that takes place also due to the talented Greek chefs has various sides. The modern Greek cuisine, where traditional Greek dishes are made in a modern and creative way, emphasizes tastes, textures and presentation managing to take classic recipes into the next level.
Farm-to-Table, the ever-increasing trend in food is based on the supply of local ingredients and the promotion of sustainability in the culinary scene of Athens. This means, that restaurants collaborate with local farmers, producers and fishermen to present the freshest seasonal ingredients in their dishes.
Athens' culinary scene also embraces culinary fusion, combining Greek flavours with international influences. Chefs experiment with different ingredients and cooking techniques to create innovative dishes that combine the best of Greek cuisine with global inspirations.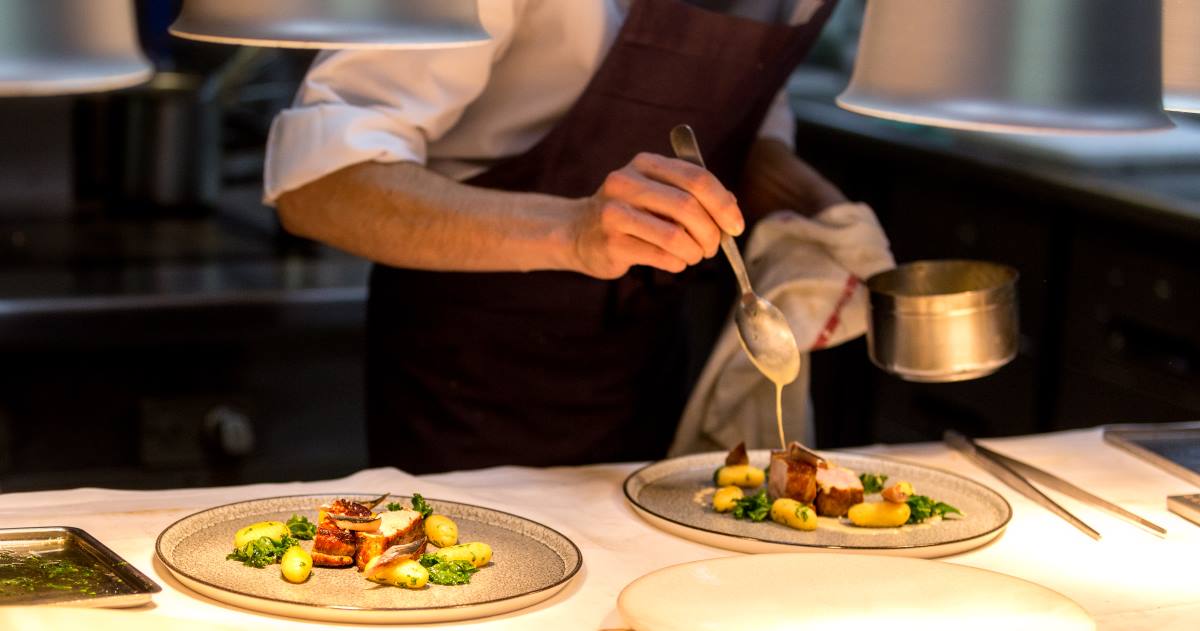 Of course, Michelin-starred restaurants are not missing. Athens has many restaurants that have been awarded Michelin stars and showcase the culinary excellence of the city. Here, you will live premium culinary experiences, with creative gastronomy menus, perfect service and exceptional presentation.
Athens also hosts various pop-up dining events and food festivals throughout the year. Such events attract popular chefs, local producers and food lovers in order to celebrate the diversity of the culinary scene of Athens. It is an excellent opportunity to taste a wide variety of dishes and experience the creativity of the city's chefs.
Modern food halls and gourmet markets have also emerged in Athens, offering a wide range of culinary experiences under one roof. These spaces have stalls with food, homemade products and food choices, creating a vibrant and diverse culinary destination.
Theme culinary tourism is a separate chapter. In Athens you can attend cooking classes and make food trips. If you want to immerse yourself in Athens' contemporary culinary scene, consider joining a cooking class or a food tour. These experiences allow you to learn about Greek cuisine, interact with local chefs and sample a variety of dishes while exploring the city's food culture.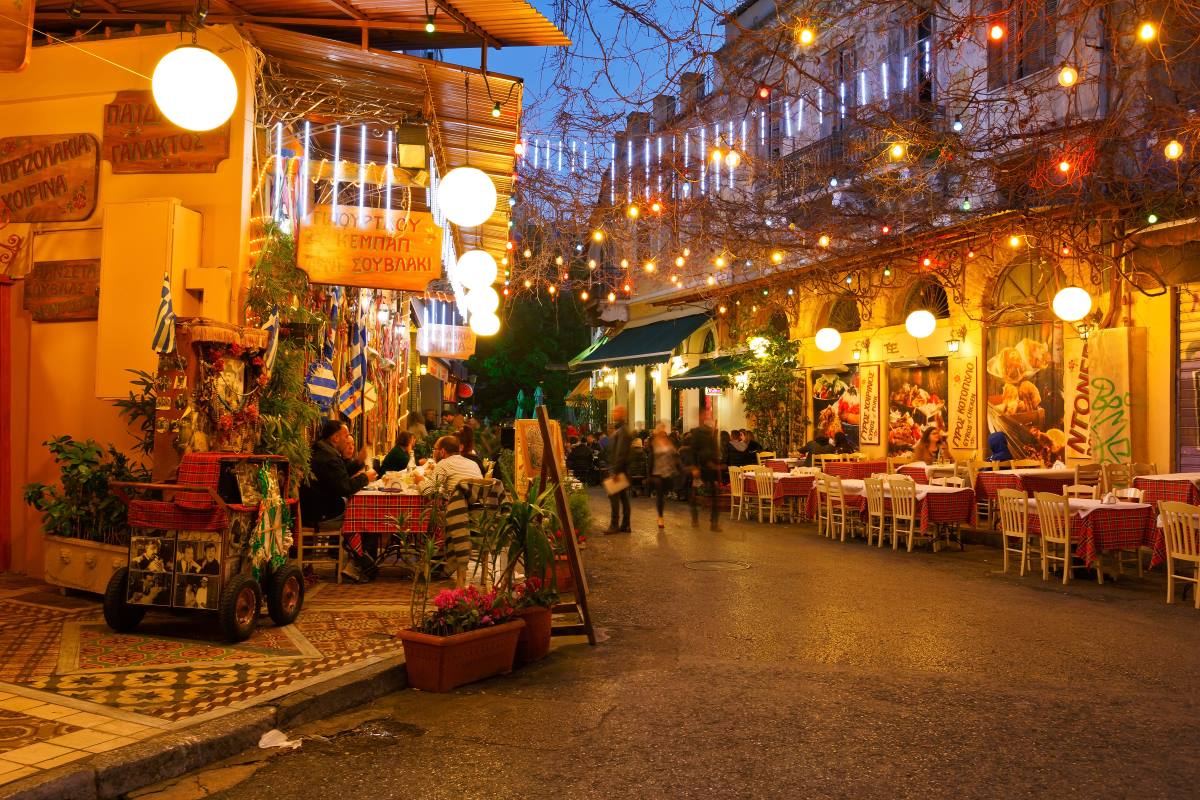 Wine Tourism
Athens is a culinary junction that offers a diverse and vivid culinary scene. The gastronomy of the city is characterized by a rich mixture of traditional Greek tastes, Mediterranean touches and innovative culinary creations. Equally interesting and a special and big chapter for the city and Greece is wine production. History, long tradition, knowledge and the right conditions have played a role in making wine production a particularly developed sector in Greece. Athens offers an exceptional choice of Greek wines, which are perfectly combined with the local cuisine. You can explore local grape varieties, such as Asyrtiko, Xinomavro and Agiorgitiko, as well as exceptional wines in restaurants, wine bars and taverns, or even wineries open to visitors and interesting wine routes.
Of course, speaking of drinks, we cannot fail to mention the fine and famous traditional spirits, ouzo and tsipouro, which add a unique touch to the Greek gastronomic experience.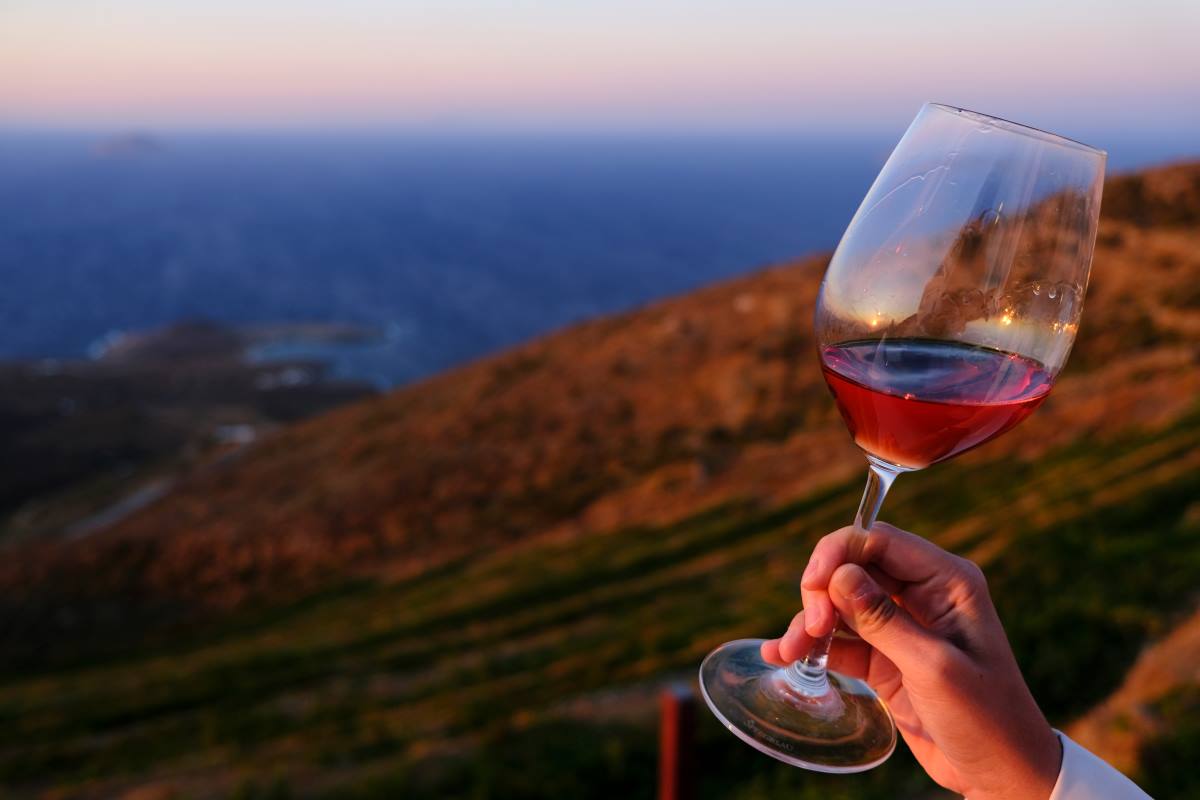 The gastronomy of Athens is a feast of the Greek culinary traditions combined with modern twists and innovative approaches. The exploration of the culinary choices of the city promises to offer you a trip to the Greek tastes and culinary excellence.
Photos: Shutterstock